We are now offering Acupuncture sessions at Dou Yoga
If you are interested in learning more about pricing and appointments times contact us.
YH Acupuncture is also taking insurance. If you would like for your us verify if your insurance policy has coverage for acupuncture click below.
What is acupuncture?
Acupuncture is a treatment method where sterile, disposable, very fine needles are inserted into specific points on the body. These points can either be located along areas of the body called meridians or in specific areas of the muscle. With an acupuncture treatment what we are doing is working with the body's natural healing capabilities. What makes acupuncture so special is you, the patient is the most important part of the healing process. We make sure to take the time and care to fully understand what is going on with the patient, ranging from the current symptom or pain, their lifestyle personal and family medical history and more. This allows us to provide a comprehensive treatment so that we are not only treating the symptom but also uncovering what the cause of the issue might be in the first place.
Ultimately, in acupuncture, we look at the patient and the body as a whole, recognizing the connection of structure, function and movement.
Conditions Treated
(please note that this list is not comprehensive, this is just a sample of what acupuncture has clinically been shown to treat)
General Pain

Back Pain

Sprains / Strains

Injuries

Scars

Structural Imbalances

Inflammation

Anxiety

Depression
Insomnia

Stress

Respiratory Issues

Cardiovascular Issues

Blood Pressure

Gastrointestinal

Digestive

Diarrhea

Constipation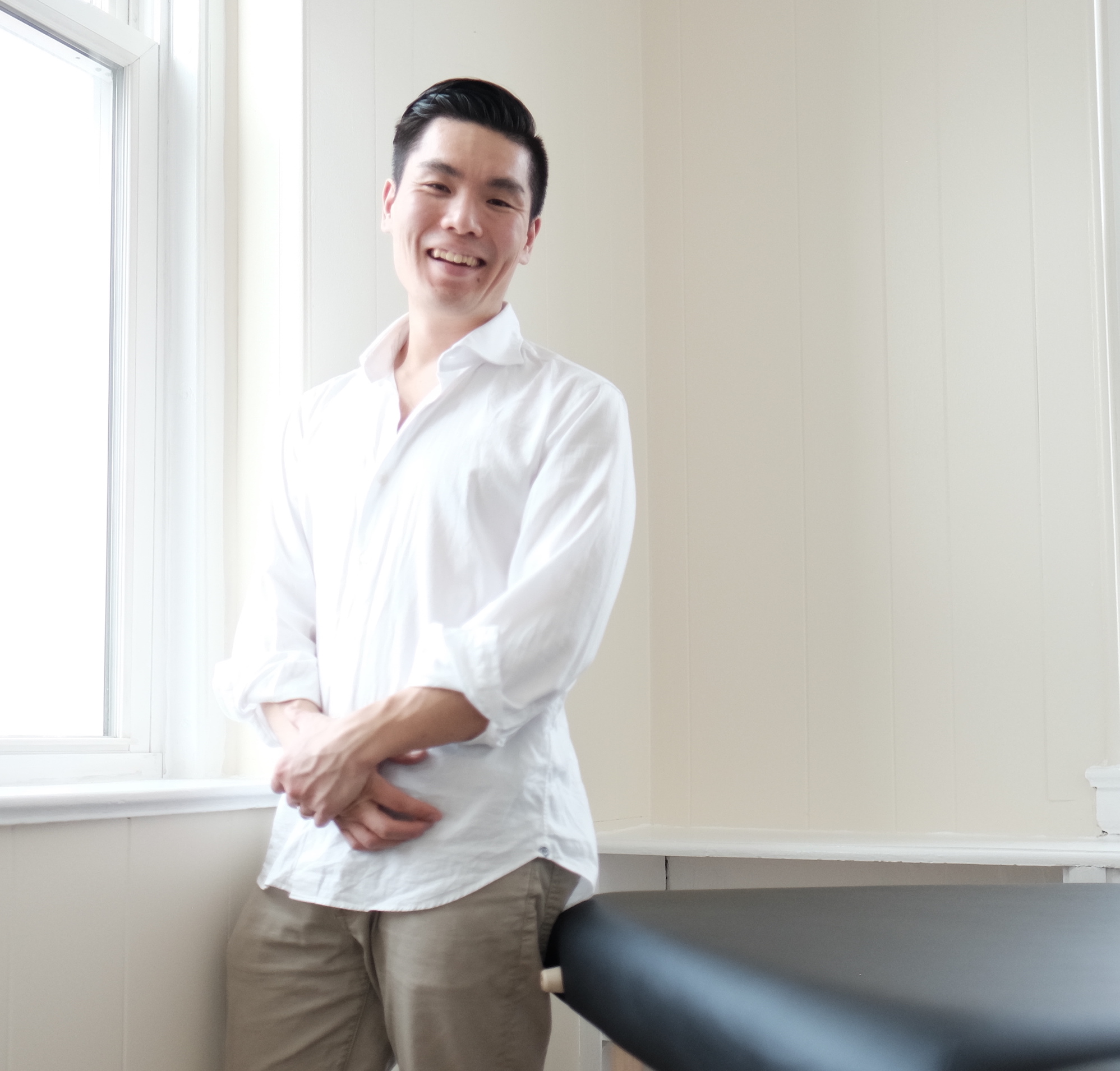 Yuuki Hirano is the proud owner of Dou Yoga. He is a New York State Licensed Acupuncturist and certified by the National Certification Commission for Acupuncture and Oriental Medicine. He received his Master of Science from Tri-State College of Acupuncture which has given him the resources to practice three different styles of acupuncture; Traditional Chinese Medicine, Acupuncture Physical Medicine, (developed by the school's founder Mark Seem) and a Japanese style of acupuncture taught by master practitioner Kiiko Matsumoto. Yuuki integrates all three styles into his approach, but focuses mainly on the Japanese style of acupuncture for its gentle style of needling and proven clinical success.